Products tagged with chocolate with orange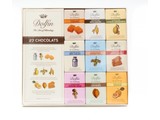 Assortment of 27 chocolates (10g each) in 9 colourful flavours. The chocolates are nicely packed in a beautiful giftbox.
€16,00
Café-Tasse Dark Chocolate with spanish candied orange pieces
€3,50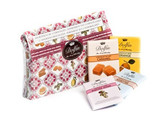 The softness of the hazelnut and biscuit against the orange strength and pink pepper ... Four flavors to tickle your taste buds!
Dark with orange, dark with pink peppercorns, milk with speculoos and milk with hazelnuts.
€7,50