Products tagged with relatiegeschenk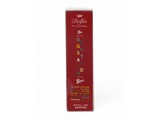 True to its creative spirit, Dolfin came up with the gourmet squares, a combination of many colourful flavours. Now the entire range of Dolfin flavors (16 x 2) comes in an original and innovative case.
€11,00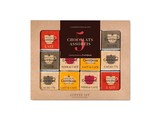 Nostalgic box with 36 dark chocolate Neapolitans (5 gr) in 5 different flavours. These individually wrapped chocolate squares can cross any trend or border. Today they are "trendy", tomorrow they will remain your espresso's faithful companion.
€15,00