Products tagged with almonds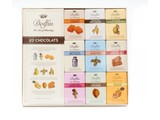 Assortment of 27 chocolates (10g each) in 9 colourful flavours. The chocolates are nicely packed in a beautiful giftbox.
€16,00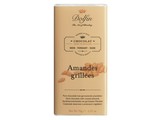 Crunchy and crisp, unpretentious and yet so pleasant and authentic; such is the result of a blend between two classic delicacies: roasted almonds and dark chocolate.
€3,50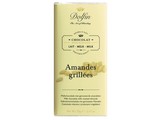 This is an extremely sophisticated classic. The well-roasted almond is quite crunchy and adds texture to the copious milk chocolate. It is a timeless ballad to gourmet pleasure.
€3,50