Products tagged with Babelutte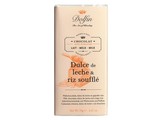 The dulce de leche or 'caramelised milk', a delicious blend of milk and sugar cooked very slowly, lends an added touch of sweetness to the milk chocolate, while the crunchy puffed rice brings a lively note to the mix.
€3,50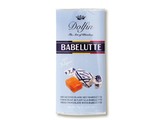 100% Belgian! Dolfin combines creamy milkchocolate with the fine caramel of real Babelutte - a typical candy from the city of Bruges in Belgium.
€3,50