Products tagged with dolphin chocolate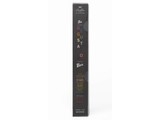 True to its creative spirit, Dolfin came up with the gourmet squares, a combination of many colourful flavours. Now the entire range of Dolfin flavors (16 x 4) comes in an original and innovative case.
€18,00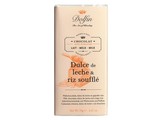 The dulce de leche or 'caramelised milk', a delicious blend of milk and sugar cooked very slowly, lends an added touch of sweetness to the milk chocolate, while the crunchy puffed rice brings a lively note to the mix.
€3,50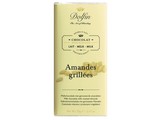 This is an extremely sophisticated classic. The well-roasted almond is quite crunchy and adds texture to the copious milk chocolate. It is a timeless ballad to gourmet pleasure.
€3,50